Gift Cards
Hudson's Gift Cards are the perfect way to let the ones you love know that you support their addiction to the outdoors!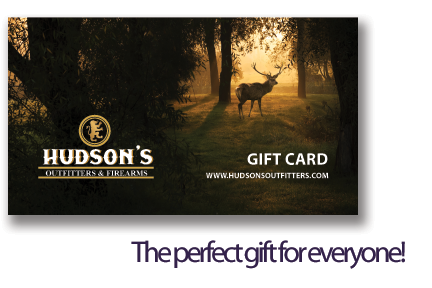 -Choose from many designs
-Can be sent anywhere
-Available in any amount from $25 to $2000
-No shipping fee for Gift Card sent by Standard -Express
-No Fees or Expiration Dates
-Redeemable only in our retail store. Cannot be used on the hudsonsoutfitters.com store.